How it all works
Optimize
We'll strengthen the content and structure of your website, so it performs better with visitors and search engines. Every strategy is designed to meet your unique vision and make your goals achievable.

Writing
Writing is an important part of SEO. After defining your keywords, we'll alter the content on your website to help rank for desirable keywords and phrases. Our team will also support you through the creative development keyword-rich press releases based on your blogs.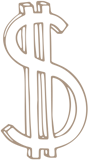 Support
This is where we test, track, and refine your campaign. We work to keep performance consistent and update you on how your campaign is performing.

Linking
Building credible links that lead to your website remains a cornerstone of SEO. You'll receive one press release every month. After you approve, we will distribute it around the Internet, generating backlinks and interest for your business.